http://beta.theweek.in/theweek/specials/Nirbhaya-centre-for-women.html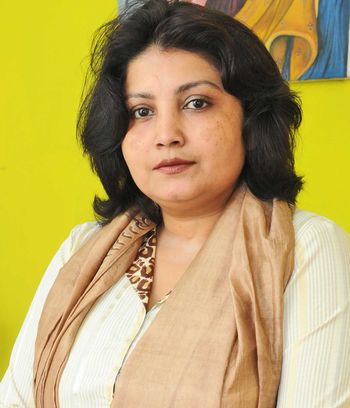 Empower, not just protect
By Sheeba Aslam Fehmi
I have been doing teachers' training as well as workshops with groups such as the Central Reserve Police Force, the Border Security Force, the Central Industrial Security Force, the Haryana Institute of Public Administration and the IPS Academy in Hyderabad for nearly a decade now to create awareness about gender issues. The armed forces have a patriarchal understanding of helping, protecting and dealing with women. They do not see it as dealing with an equal, which you can do only if you remove patriarchal protocols such as a woman needs to be accompanied by a male. The problem is that the government sees gender issues as 'protection of women' as opposed to empowering them.
There are two aspects when dealing with government organisations like the CRPF or the BSF. One, while they seem to welcome women cadre into their fold, they say it is unsafe for women to be on the front line. Even basic facilities such as toilets aren't provided. Two, frisking at borders poses problems in terms of facing cases of sexual harassment because you don't have women professionals posted there. Also, in the past two years after new laws came into force post the Nirbhaya case, people openly say, "We are scared to have women colleagues around and are better off without them."
If we are unable to stop rapes, then obviously we need more of such measures like the one-stop centres. The main problem is all such courses come into action after the crime has been committed. For example, centres dealing with such trauma cases in Pakistan have rape-kits containing swabs for taking semen samples and forensic tools to preserve the evidence including clothes. We don't have such basic tools in place yet. As a society, we are ill-equipped with the post-crime paraphernalia as well as unable to contain the crime from happening in the first place. That is why we need 'empowerment' more than trauma handling centres. Society needs to learn to admire strong women instead of creating vulnerable notions of womanhood. Such centres are a welcome initiative, but the problem needs to be dealt with at deeper levels.
When it comes to feminism, we are in a transitory phase. From the mainstream of urban, educated, upper caste Hindu elite women leading the feminist agenda, we are now heading towards different identity groups asserting their agendas—dalits, tribals, women of northeast, women of Kashmir and Muslim women. An aberration is the 'cultural nationalists' trying to enter as 'feminists' into the mainstream, supported by fringe organisations. They don't question their subordination in the organisation or family, they don't question the anti-women cultural practices either; they just prepare themselves to 'combat' the 'other' identified by the paternal organisations. Funnily, they are being trained for armed combats with they don't know whom as they are never going to the border areas or other flashpoints within the country.
For the feminist movement to move forward, it needs to develop an internal critique in India. We need to question the jingoistic expression of the nation that is punya bhoomi and dev bhoomi, and not an enabling entity for the citizenry.
Fehmi is a gender trainer and feminist writer.